My aim is to capture the real moments and emotions of your big day in a creative, alternative and relaxed way. I promise to then translate it into organic imagery for you to look back on forever.
Your wedding day is about the love, the emotion, the fun and the guests but ultimately it's all about you! I want to capture every detail & real life moments…to make memories that you will cherish for a lifetime.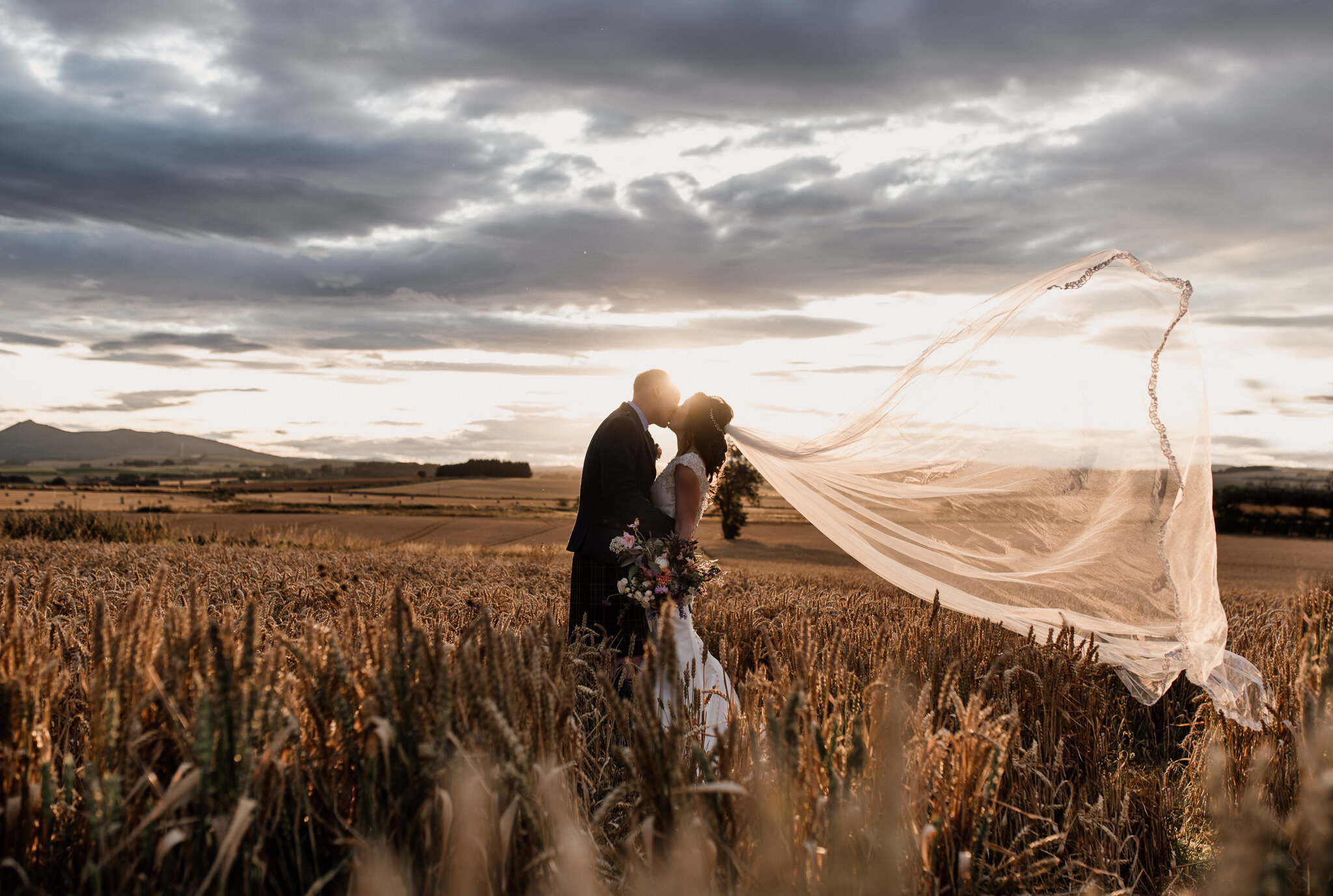 Having been there myself I truly understand how important those little details are too, so I pay special attention to documenting the beautiful moments and touches of your day that will make you smile! I'm there to capture the unique quirks that makes your love yours.
I know it's not easy to choose the right photographer, I get it but if you think that I'm the photographer for you then I would love to chat about your special day and how we can work together to tell your story. Say hello for more information….go on you know you want to!
THE FULL WORKS - £1500
FULL COVERAGE FROM MORNING PREP RIGHT THROUGH TO THE EVENING DANCING
PASSWORD PROTECTED GALLERY
ALL IMAGES EDITED AND PRESENTED ON A USB MEMORY STICK WITH KEEPSAKE BOX
2nd SHOOTER SHOUT OUT
Jade Esson Photography has been working alongside me for 1 year and is my go to gal….she really is the bees knees! Jade is an amazing photographer in her own right who specialises is wedding, family and events photography.
We cannot recommend Nicola highly enough. She's an extremely talented photographer and has the special ability to capture the true essence of your characters' and the type of couple you are in her photos – which feel natural, relaxed, fun and warm.
Nicola was our wedding photographer at Aswanley Wedding Venue on Saturday 13th October 2018 supported by the lovely Jade. She had gail-force winds to contend with during our pre-wedding session up Dunnydear Hill and then rain on our wedding day at Aswanley, thanks to the aptly named 'Storm Callum'. But you'd honestly never know! Nicola was not fazed by the weather and kept our spirits high throughout, capturing nothing short of magical shots on the day, which we will treasure forever!
As a person, she's an absolute delight! Easy-going, warm, genuine and extremely hardworking. She kept in regular contact with us on the lead up to the big day, to ensure we had a foolproof plan for our photos. On the day itself, she fitted in perfectly with the bridal party and crowd, knowing exactly where to be when, moving with stealth and grace, and working tirelessly to capture all aspects – from morning prep right through to the evening dancing!
THANK YOU Nicola! Flick & Callum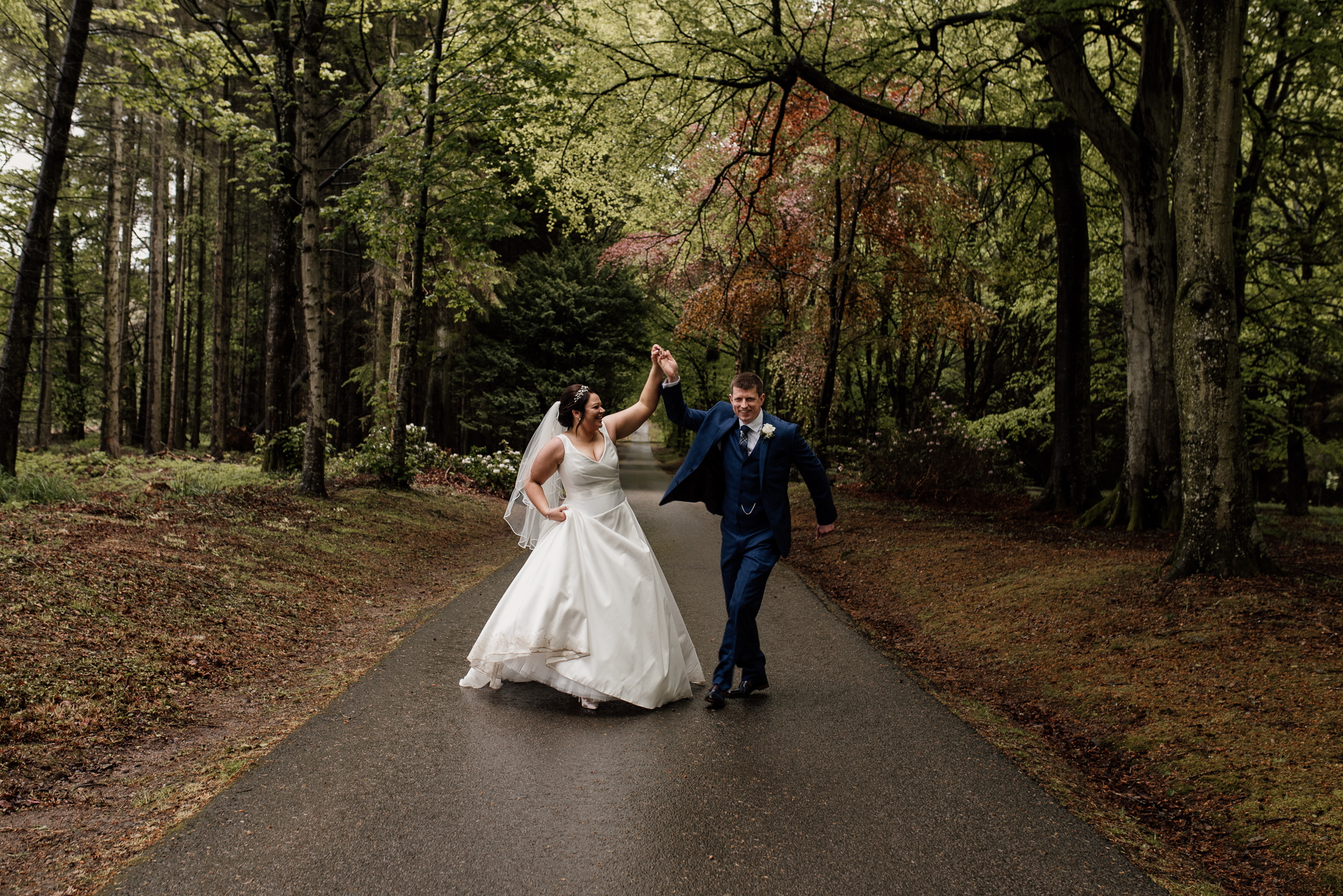 Would highly recommend Nicola! She was our photographer for our wedding and we have loved every photo we have seen so far they are excellent and can't wait to see the rest. She put a very awkward couple at ease straight away!! We had so much fun with you! Especially loved the dancing outside, favourite photo so far! It was just like a friend capturing our day 😘! A truly lovely person!! Thank you so much for being part of our special day, 'the best day ever!' Thank you!! Love Rhona & Jason Benzie - Pittodrie House 18.05.2019
What can I say!! Nicola is an amazing photographer and made us feel so relaxed on our big day! She put us at ease straight away with her lovely and caring personality, and we have loved every photo that we have seen so far. A genuinely lovely person 🥰 and she had a great eye for detail.
We can't wait to see our gallery of our wedding day and all the lovely memories that Nicola has captured. I would highly recommend Nicola to anyone looking for wedding, or other, photography.
Thank you so much!
Emma & Kevin, Pittodrie House Hotel, 11 May 2019
Atholl (father of the bride)
We have seen some of the photographs of our daughters special day taken by Nicola, we have to say how impressed we are! Nicola's care and friendly attitude during the wedding shows in the brilliant photographs. Nicola worked hard on the day, being in the right place at the right time and making it look so natural. So looking forward to seeing the rest of Nicola's beautiful photographs soon. Highly recommend Nicola.
This lady is an absolute gem of a photographer. I feel really lucky that she captured our wedding day and we absolutely adore the photos. The moments she captured will be treasured.
Puts you completely at ease, which for two people who don't love getting their photo taken, that isn't easy!
The photos of us at Portsoy Harbour exceeded all my expectations and can't believe it's us!
Thank you Nicola - such a talented and lovely lady Xx
Graham (father of the bride)
Absolutely loving the pics by Nicola, so professional and delivered way beyond our expectations. I would recommend Nicola 100% to anyone looking for quality creative pictures. Nicola has a friendly approach and even stayed to photograph the fireworks later in the evening. Creative with class. Thank you Nicola
Nicola is an amazing photographer! She photographed my best friends wedding that I was a bridesmaid at and on viewing those pictures I cancelled the photographer I had booked for my own wedding immediately to book her instead and it was the best decision ever. Her photos capture the moment so beautifully, elegantly and coolly all at the same time. Her communication throughout was fantastic and she has captured the best photos we have ever seen of ourselves and all our friends and family! Absolute 5/5, like the previous review said if I could award her 10 stars I would! Thank you Nicola x
We had the pleasure of using Nicola for our wedding day. Can't recommend her enough. She captured each and every moment perfectly and felt more like a guest than a photographer.
Oh my life.. where do I even start!! This woman is a bloody superstar! The pictures I have seen so far of my wedding day are absolutely gorgeous.. beautiful.. special, they brought me to tears! Nicola is the most lovely person, she is so relaxed and calm and makes you feel at ease.No overly Posed uncomfortable pictures, all very chill! She has captured some of the most amazing images that I will hold dear forever! I actually can't thank her enough! Highly highly recommend!!